SETTING NEW

INDUSTRY


STANDARDS
Based in Corona, California, we currently operate our machines 24 hours a day, so we have the capacity to meet your needs!
With an impressive client portfolio, Roto Power, Inc. is the leader in design, manufacture and supply. We pride ourselves on always placing the customer first!  In fact, the current owner of Roto Power, Inc. (formally Roto West) was a customer for many years and grew accustomed to the quality of the parts and customer service, so we know what the "Customer Experience" should be!
Roto Power, Inc. does not outsource…all projects are handled "In- House" and you can be assured the utmost attention, professionalism and reliability that you deserve!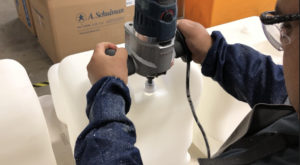 FOUNDER'S
STORY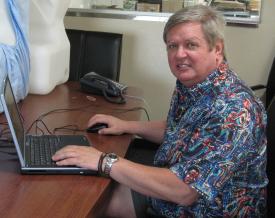 Gordon Sanden, the driving force behind the business, has built a professional well run operation in a niche market.
He was very proud to be running a "Made in the USA" company that not only competes favorably, but has been successful in expanding since 2003 and his test dummies continue to provide valuable safety information throughout the world. If you've taken a ride at any theme park across the country, chances are, one of Gordon's dummies sat in your seat as the first passenger.
Even though we moved the company from Huntington Beach to Corona, California, the majority of the crew remains here today providing top notch service for which Gordon's company is known.  Rest assured, Gordon's two key employees, Jorge Velarde and Mayra Cepero are still on staff to ensure the service and quality continues as it has for years.
Unfortunately, we lost Gordon in late 2016, but his legacy continues through the values and work ethic he instilled in his loyal crew.  We are honored to continue what Gordon started and expand Roto Power, Inc. into a business he would be proud of!