CRASH TEST FACTORY STANDARDS
Based in Corona, California, Roto Power, Inc. has fabricated crash test dummies across the USA and Internationally since 2003.
With an impressive client portfolio, Roto Power, Inc is the leader in design, manufacture and supply. We pride ourselves on always placing the customer first.
Roto Power, Inc does not outsource, all projects are handled in house and you can be assured of the utmost attention, professionalism and reliability that you deserve.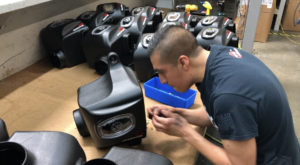 Area of Expertise
We are proud to manufacture in the U.S.!  We can help you with any of your roto molding needs, from assisting with mold design through the production of your parts.  We run our machines 24 hours a day, so we have the production capacity to meet your needs!